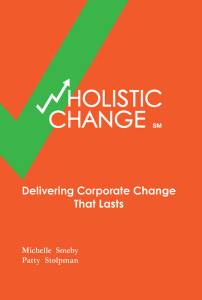 We shared early copies of our book, wHolistic Change: Delivering Corporate Change That Lasts, with some trusted advisors. Here's what they have to say about it:
"It's awesome!!! I love the pictures and the format!

'Why is this step important? What happens if you skip it?' is a great point to make for each chapter.
The stop signs and boxed key points make it really readable.
It has a nice cadence and diversity of text and graphics instead of just big solid blocks of text that can be hard to read."

          — senior software engineer

"Overall, I believe you have a strong book and are addressing a poorly understood organizational issue."

          — retired Information Technology executive

"Congratulations! I think it is so valuable!!"

          — vice president, product development
Book launch party is September 12!
Come enjoy a signature cocktail specially created for our party, "Gin and Change." Your first drink (signature or otherwise) is on us!
When: Thursday, September 12, 2013 4:30 – 6:30PM
4:30 – 6:30PM wHolistic Change℠ book launch: Socializing, book sales, book signing, celebratory drinks and hors d'oeuvres
6:30 – 7:30 PM Experimental Thinking Centre opens to the public; everyone is welcome to stay for the show
7:30 PM OPTIONAL: Attend "Attack of the Best of the Brave New Workshop." Tickets required.
Where: Brave New Workshop (BNW)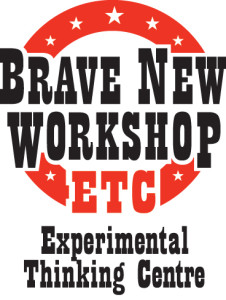 Experimental Thinking Centre (ETC)
824 Hennepin Ave
Downtown Minneapolis, MN 55403
(612) 332-6620
Can't make the book launch?
No problem! wHolistic Change: Delivering Corporate Change That Lasts is available in the format of your choosing: