What's different about wHolistic Change℠?  Our focus is on people — they are the make or break of change — and understanding how people are impacted by change from a services framework.  Everything a person in your organization does for the organization is a service in some way — mining coal, manufacturing a product, designing new products, developing software, taking customer calls, etc.  When you need them to do something different, the services they are providing are changing.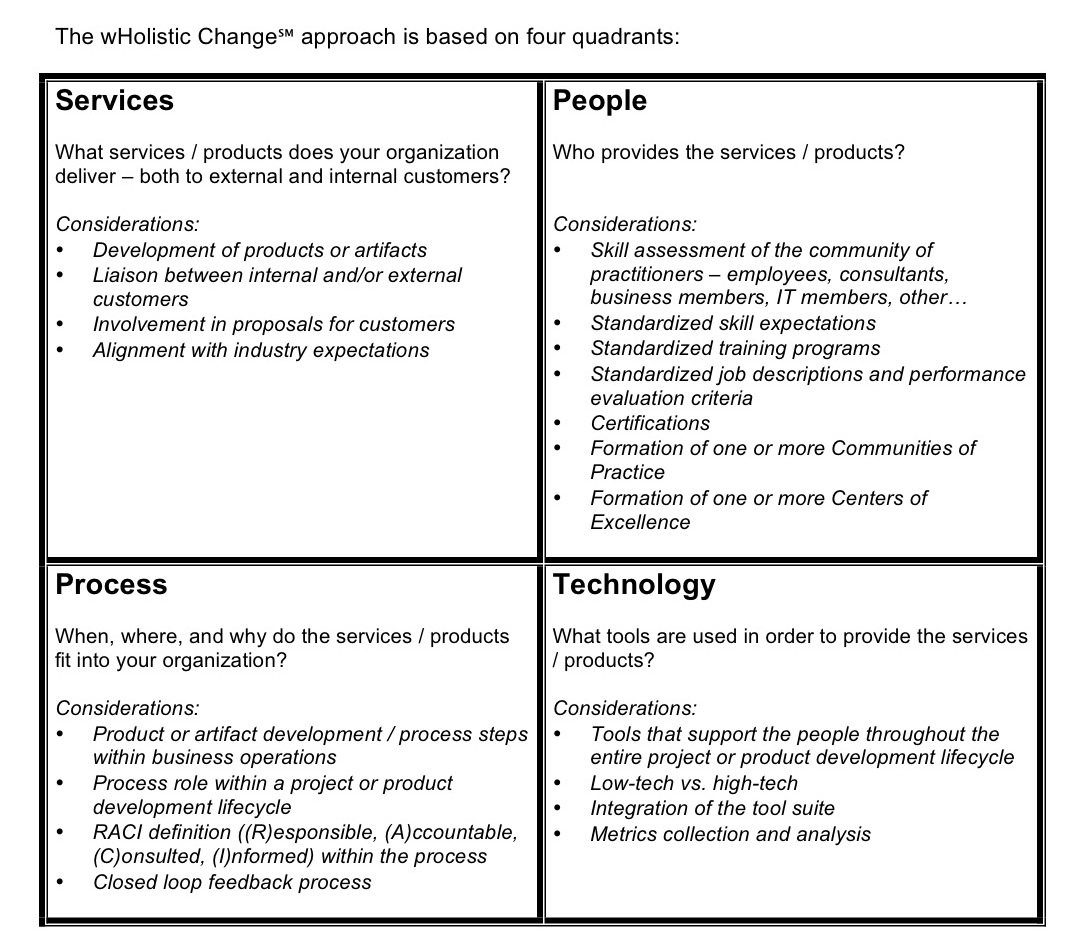 When looking at the impact of a change, the Services quadrant must be defined first – this is your framework for what your people will be expected to do. By definition, Services are customer facing; so starting with the Service quadrant means all aspects of the change will be framed around voice of and impact to the customer. The Process and Technology quadrants can be developed and defined in conjunction with People.
As a reminder, customers can be internal or external! Consider what services each department or division within your organization provides to ensure you have considered the complete impact of the change.