In October I blogged about GoldieBlox™, the engineering toy for girls created by Debbie Sterling. Today I learned that GoldieBlox™ and the Spinning Machine has been nominated for 2014 Toy of the Year in two categories: educational and innovative toy!
Like so many things in life, the winners of the Toy Industry Foundation's 2014 Toy of the Year Awards are decided entirely by popular vote. If you, like I am, are inspired by Debbie's story and her creation, please vote: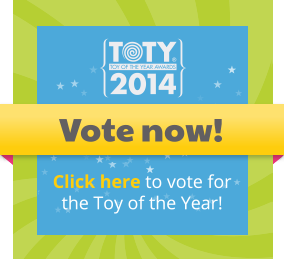 You can cast votes in each of the toy award categories.
Thank you for supporting a great agent of change who is committed to making a difference in the lives of the next generation of engineers!